Interest-Based Negotiation: Exploring Interests to Identify Opportunities for Compromise
October 20, 2022 at 12:00 pm

-

1:00 pm

PDT

$47.00
Interest-based negotiation is at the heart of leveraging the Understanding-Based Model to help those in conflict reach a mutually beneficial outcome. However, guiding people to look beyond their positions and see what matters to them can be challenging for even the most experienced conflict resolution professional.
Being asked to go deeper and understand the root of why interests matter can be challenging to those entrenched in the emotions, history, and desired outcomes surrounding the circumstances of the conflict. To facilitate a fruitful conversation, we must help people understand their needs and motivations in a way that honors the strength of their feelings.
What questions do we ask as conflict professionals? How do we help people who seem stuck in their positions and reframe interests in ways that don't feel diluted or incomplete to the party?
Join Katherine Miller and Ivan Alter on October 20th to learn how to approach these challenging yet fundamental questions.
October 20, 2022
12 PM PDT • 3 PM EDT • 9 PM CEST
Cost $47
Katherine Eisold Miller is a Collaborative Lawyer and mediator with a practice located in Westchester County NY and New York City. Katherine is immediate past president of the Center for Understanding in Conflict, as well as the New York Association of Collaborative Professionals. Katherine is author of the New Yorker's Guide to Collaborative Divorce (2015) and co-Author of the #1 Amazon bestseller A Cup of Coffee with 10 of the Top Divorce Attorneys in the United States (2014).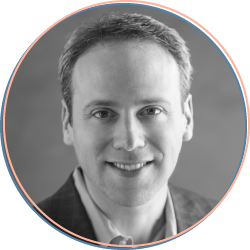 Ivan Alter is a collaborative attorney and mediator with offices in Westchester County and New York City. Practicing law since 1994, Ivan previously had a career as a commercial and matrimonial litigator before discovering the understanding based model at the CUC. Since then, Ivan has focused all of his professional energies on practicing, promoting, and teaching mediation and collaborative law. He is member of the New York Association of Collaborative Professionals, the Family and Divorce Mediation Council, the International Academy of Collaborative Professionals, and Northern Westchester Collaborative Divorce.