Stacey Shuster, Ph.D. is a psychologist-mediator in full-time private practice in San Francisco. Trained as a couple, family and child therapist, she has worked at the AIDS Family Project in San Francisco and taught Family Therapy at a number of local graduate programs, including the Department of Psychiatry at California Pacific Medical Center. She is a trained mediator and collaborative coach, and helps separating and divorcing families as a co-parent counselor. Most recently, she has enjoyed working together with attorneys in co-mediation.
Stacey has presented at a number of national professional conferences on issues related to same-sex divorce and co-parenting challenges, as well as on Integrative Mediation.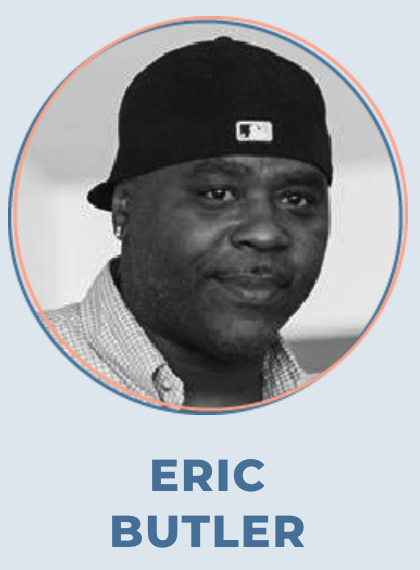 Eric Butler, founder of Talking Peace and leader in the field of Restorative Justice, believes in the power of relationship building as a healing practice. An educator and activist, Eric's ability to overcome life's hurdles propels him to make a difference in the lives of young people across the U.S. and beyond.
Eric began his career as a domestic violence counselor in New Orleans. After surviving Hurricane Katrina and relocating to Oakland, California, Eric successfully facilitated Grief Circles in response to homicide and extreme violence in area schools as a part of Catholic Charities' crisis response program. He also worked as a lead mediator with Youth Uprising, where he mediated conflicts on the ground in Oakland neighborhoods and schools. Eric is recognized for his impactful restorative justice work with youth in West Oakland as the School Coordinator at Bunche High School with Restorative Justice for Oakland Youth (RJOY). He went on to found the "Talking Peace" model of Restorative Justice, a set of practices and philosophy aimed at building relationships through shared values. National publications like the New York Times and YES! Magazine, and the film, CIRCLES, document Eric's pioneering and transformational approach, which hinges on the tremendous power of a single conversation.
Chris Fortin is a Soto Zen teacher and a licensed MFT psychotherapist and Spiritual Counselor. She began practicing Buddhism in 1976 while living at the San Francisco Zen Center. After many years of practice she received Dharma Transmission from Zoketsu Norman Fischer of Everyday Zen, in the lineage of Shunryu Suzuki Roshi. She began her private counseling practice in 1985, integrating psychotherapy and spirituality.
Chris established Dharma Heart Zen to share the path of wholehearted living and awakening with others (www.dharmaheartzen.com). She leads the Dharma Heart Zen Sangha in Cotati and the Woman's Lotus Sangha in Sebastopol. She practices and teaches in the Everyday Zen community. She is guiding teacher of Sky Island Zen in Tuscon Arizona, and leads retreats and workshops throughout the country. She is the co- founder of Veterans PATH (formerly Honoring the Path of the Warrior), offering retreats and meditation and mindfulness practices for returning veterans.
Norman Fischer is a poet, author, Zen Buddhist priest and former abbot of the San Francisco Zen Center. As founder of the Everyday Zen Foundation (www.everydayzen.org), his work with meditation practice has taken him into many corners of contemporary American life including the arts, education, hospice training, education, and lawyering as a spiritual path. Recently, he began offering meditation training to engineers at Google. Norman has worked with the Center for Understanding in Conflict on inquiries that focus on bringing the calmness and insight of meditation practice directly into conflict situations. Norman has written 29 books. His latest books are Untitled Series: Life As It is and The World Could Be Otherwise: Imagination and the Bodhisattva Path.
Natalia Lopez-Whitaker is a Family Law Mediator/Attorney with offices in San Francisco and Oakland. She is a bi-racial woman: Mexican and German; first woman in her family to attend a four year University; and first attorney in her family. She sits on the CUC Board of Trustees.  She is focused on advocating for a more racially diverse community of Family Law practitioners (Attorneys, Mediators, and Mental Health Professionals) who will create and implement a new way to resolve conflict.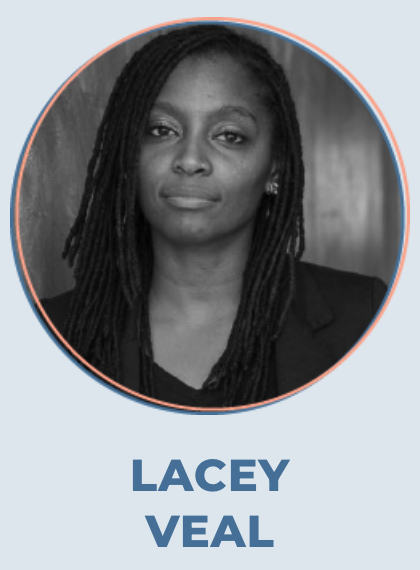 Lacey Wilson is the Programs Coordinator at SEEDS Community Resolution Center. She worked for seven years as an educator then transitioned to the legal profession in legal support positions at Camille King Collaborative Law & Mediation and Disability Rights California, respectively. She believes at the core of change is solid relationship building and has a serious passion for restorative practices, particularly within marginalized communities, education, and law. In addition to her work at SEEDS, Lacey serves as a Board Member and as one of six team members delivering an intensive racial and cultural conflict training program with CUC.
Born and raised in the Austin, Texas area, Lacey made her way to the Bay in August 2015. She's a published author and spends her free time working on creative writing and DIY projects or in the company of friends over coffee, boba tea, good food, or a hike in the redwoods! Lacey studied Special Education at Texas State University and received her mediation certifications at SEEDS and the Center for Understanding in Conflict in 2016.  As a lifelong learner, she is continuously seeking out communities willing to have courageous conversations around cultural awareness and social change.